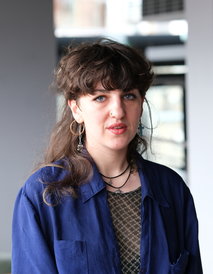 Doctoral researcher (in cooperation with Studienstiftung des deutschen Volkes)
Main Focus
I am interested in the cross sections of social cognition, clinical neuroscience and female health. The overarching theme of my research explores the concept of 'stress resonance' i.e, how one persons stress can be transmitted to another individual vicariously. 
Within this I am involved in projects exploring the interactions of several research themes such as :
Empathy

Sex hormones

Stress Resonance

Interoception

Psychosocial stress reduction e.g. Mindfulness, Biofeedback
Previously, I worked on two adolescent eating disorder units and am dedicated to the open conversation surrounding mental health. 
In addition I am very committed to science communication and have been involved in several public outreach projects throughout my PhD:
Research(hers)* - My vod/podcast interviewing female* researchers around our institute, to showcase their work and explore the experience of women in science.
*intersectional
Events - I organise neuroscience based events in Leipzig. Often I work with DIY spaces, to simultaneously support local communities, and bring science to wider audiences
Institute Organised Events - I have delivered a variety of talks and workshops to a range of audiences, from researchers and master's students to adolescents.
Curriculum Vitae
MSc Cognitive Neuroscience University College London
BSc Psychology with Cognitive Neuroscience Goldsmiths, University of London