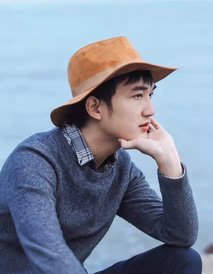 © Bin Wan
Doctoral researcher
Main Focus
Evolution of mind and brain
Brain health
Epidemological psychology and psychiatry
Curriculum Vitae
Bin Wan is currently working as a PhD researcher at cognitive neurogenetics (CNG) lab led by Dr. Sofie Valk. He has wide interest in the field of cognitive neuroimaging and social psychology and works on exploring origins of mind and society.
Education & Professional Experience
2019-2020    Research Assistant at Institute of Psychology, Chinese Academy of Sciences, Beijing, China
2016-2019    Master at School of Public Health, Sun Yat-sen University, Guangzhou, China
2012-2016    Bachelor at School of Medicine, Wuhan University of Science and Technology, Wuhan, China
For full publication, click here.